Welcome to 2020, where nothing seems to go right.
The year was starting out pretty good. I was super excited. We were going to pitch at some events at SXSW and get into conferences. And then we all know what happened. Now the world is crazy.
It can be easy to sink into a depression about the current state of the world, but it's helpful for me at least to remember where I have been before so that I know things are not so bad, and will eventually get better.
As an example around this time last year I was living in a van by the side of the road. We call it the 'Zenimobile' and it was originally purchased to be used at conventions and other events as a promotional vehicle. What ended up happening is our next round of investment fell thru and I ended up having to barely keep everything going, paying out of pocket for the operation of server expenses and other fees. And so I left my nice Hollywood apartment and started living in the van.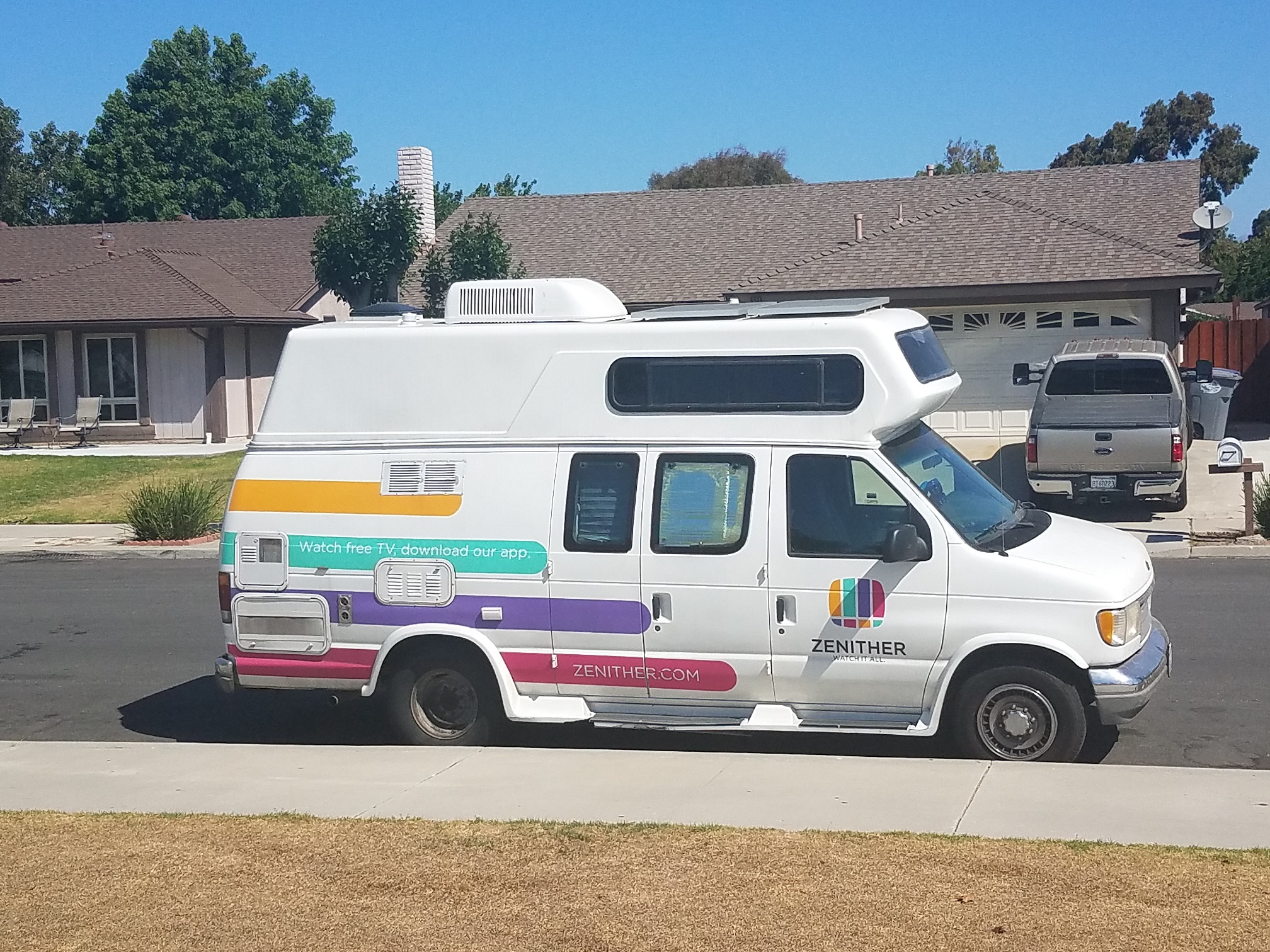 There are some people blogging about living in vans and so on over the past few years, who try to make it sound like an amazing adventure. But really it's living in a van. There's lots of problems with living in a van, which is less living space than someone in jail has. The biggest problem is you don't have an air conditioner, and living in the places I live — deserts — that really, really sucks.
Now I personally have lived much  rougher than even this. After all I was infantry back in my Army days. Living in a van is a paradise compared to field exercises, or living in, you know, a combat zone. So the purpose of talking about this is not for "sympathy" or something. What exactly is there to be sympathetic about? I ended up living in a van because the business wasn't working out as well, and we started running out of money so every bit of money I had went into keeping the very basic things going. I lived for about half a year in a tiny Oxnard, California neighborhood where I bothered no one and nobody bothered me (although there were a few times where I had some close calls with police, as the tags were expired for a few months and technically I wasn't supposed to be driving it).
When I was living in the van it was really hard to fight off depressing thoughts. I mean, this isn't supposed to be my life. It was supposed to be smoother sailing now that we actually built the Zenither technology right? No, what I found is that nearly everyone was waiting to see what Disney+ and Quibi were going to do and how they would succeed or fail in the market, and nobody wanted to invest into us. At the time we had 12 patents pending so it wasn't even sure that our technology could be protected.
Fast forward to the present day, and we have nine issued patents from the USPTO office, in addition to 2 trademarks. We've gotten most of our patents awarded at the start of this year. I'm not living in the van anymore, and instead have a nice Airstream trailer I have upgraded to instead since a trailer is more economical than an apartment. It also has an air conditioner, and heating. And I can actually get running water in it.
Now I'm still putting all my personal money into the company, but I'm not living like a bum to do it anymore. I have other income now. I have a TV, and I can lay down on a nice bed to write this post instead of an incredibly uncomfortable fold down couch with exposed metal that I'd often hit my ankle against.
So that's an improvement. It's important to recall these things. Life does get better if you try to make it better. Just because things are shit right now does not mean it cannot improve.
Likewise, when I was living in the van, I had to recall that I had been living in my old Cadillac two years prior.
I could spend the time to think up something very witty and clever to say that describes what it is like to spend 8 months living in a car you mostly park overnight in Planet Fitness parking lots, but honestly is that really needed? I was living in a car. What more needs to be said?
Actually now that I think about it, I did spend a lot of time in that same Oxnard neighborhood back then, too. It's the best place I can find near LA where police and resident don't bother me, and it's right near a Planet Fitness so I can do my thing. It's because of the experience I had previously living in a car that I knew where to go with the van.
I lived in the car because after I left the studio I had no other income for a long time. So I started a business as a consultant, and saved up money to put into starting up Zenither. And to save costs I lived in a car, because I didn't have the money for any other kind of shelter. I used my phone as a hotspot, and when that ran out I used libraries and Panera Bread internet. I worked out at the Planet Fitness gyms using a black membership card and I also showered there, shaved, brushed my teeth, etc. etc.
What a shit time that was. The first thing I recall is the cold at night, because it gets really freezing at night around 2 to 4 am. Then it's hot as heck during the day. You can't run your A/C all day, but you sometimes do during at least the hottest part of the afternoons because otherwise you'll cook inside the car. That's what I remember the most about it all; just trying to endure existing, and winding away the hours on a laptop trying to get money however I could, any way that I could. I even delivered for UberEats late at night until the main restaurants closed.
I also recall that, sleeping in a car sucks a lot. Like, it's so uncomfortable. And I did it, and I endured it. I made it happen.
The thing is, even when I was living in the car I had to think about being homeless in the Ann Arbor Michigan winter, when I had moved there to live with my then-girlfriend who decided to break up with me literally the day before I was all set to move. I still ended up moving, cause I was enrolled into college there, and I ended up living homeless for several months during the snowy winters as I went to film school. I had a lot of trouble accessing my GI Bill benefits back then, because the VA is a shitshow organization. If it weren't for my veteran compensation payments delivered by the Treasury like clockwork I'd probably not been able to make it work at all.
Maybe someday I'll talk more in depth about that experience. That's probably enough for now.
But flash forward again to the present day. If I really think about it, I've come a LONG way in just the past few years. I've had major highs, and major lows. I've lived a nice Hollywood lifestyle right there in a luxury apartment on Vine street, and I've lived in a war-torn sandbox where the sky is on fire.
And the one thing I have found to be the truest statement is that no matter how hard I fall, I tend to bounce back even higher. So it's okay how far that I fall, because that just means I will climb higher than I was before.
Right now the world seems like it is on fire, and perhaps it really is in a way. But it's going to get better just so as long as I can endure it.
And if I can do it, so can you.